Friuli: going from the sea to the mountains is just a short step; in less than 100 km we can find many environments and landscapes: beaches, flatlands, rivers, lakes and valleys up to the Alps. A gorgeous scenario for free flight.
Volo Libero Friuli, based in Gemona del Friuli, carries out events, flight school, tandem flights and many other activities.
It has in use two spectacular take-offs, on Monte Cuarnan, above Gemona, and on Monte San Simeone, which stands above Bordano. Both have a vertical drop of about 1000 meters on the plain below, where are located the wide and well cared landings, just outside the two villages.
The view is breathtaking: on clear days you can see the sea shining in the sun, the wide Friulian flatland, the bed of Tagliamento river which goes through it for many kilometers, the 3 Comuni Lake in its beautiful valley and behind the highest peaks of Carnia.
How can you resist the temptation to see all this from the sky?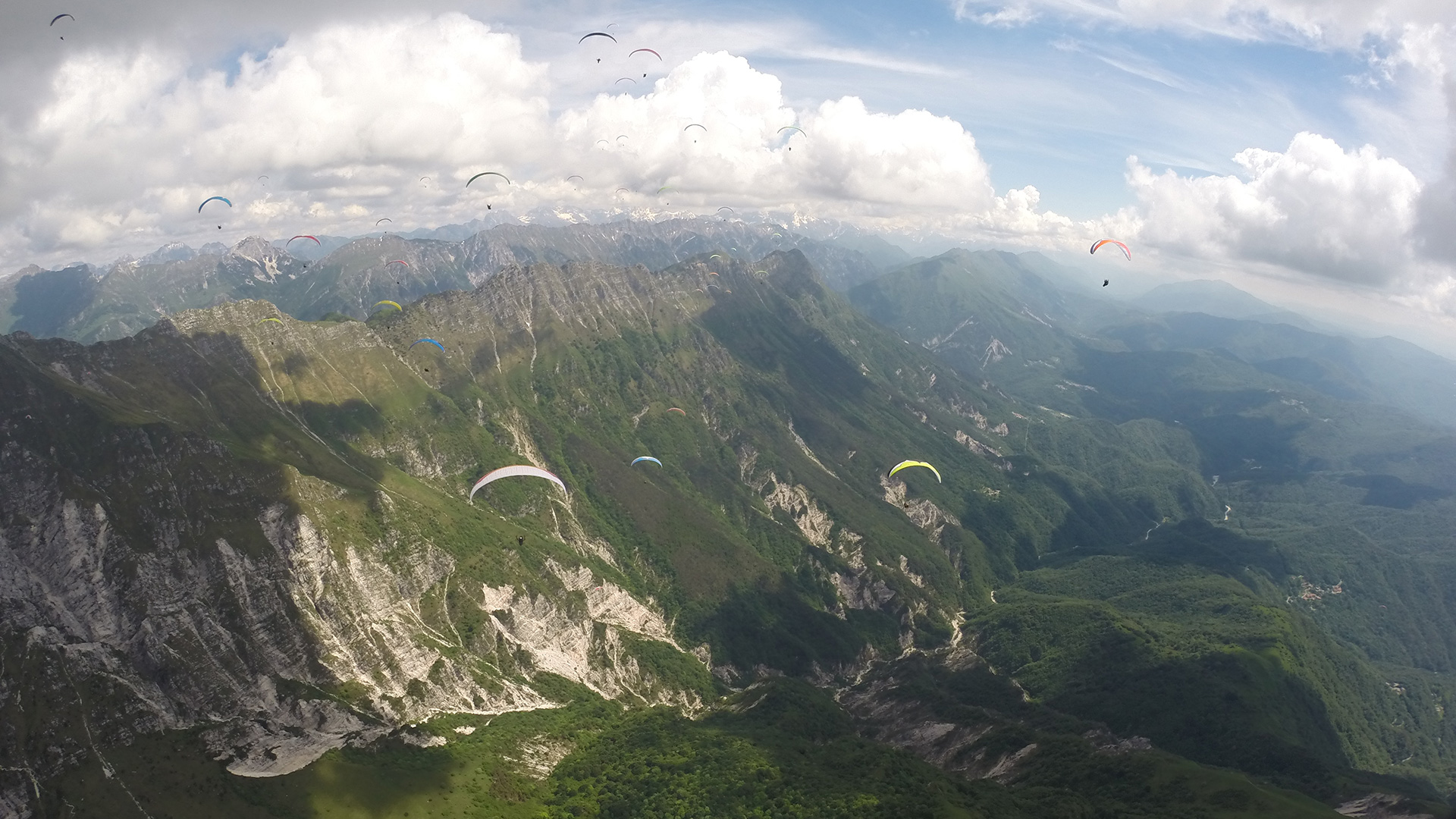 From the town of Gemona you can go up through the Strada di Foredor until you reach Malga Cuarnan; from there you can continue along a path in a splendid beech forest, that leads directly to the wide take-off. From here you can enjoy an enchanting view over the whole Friuli plain, up to see the sea on the clearest days, as well as having a view of all the highest peaks of Carnia towards Tolmezzo on one side, including Monte San Simeone, and of the chain of Musi on the other. The take-off, at an altitude of 1200 m, is wide, the landing sufficiently large and safe. It is definitely an extraordinary flight zone. From here it is possible to perform Cross Country flights almost in every direction; thermal activity and excellent exposure are the starting point for miles of adventure, flying over breathtaking landscapes. Flying is possible with winds from the South.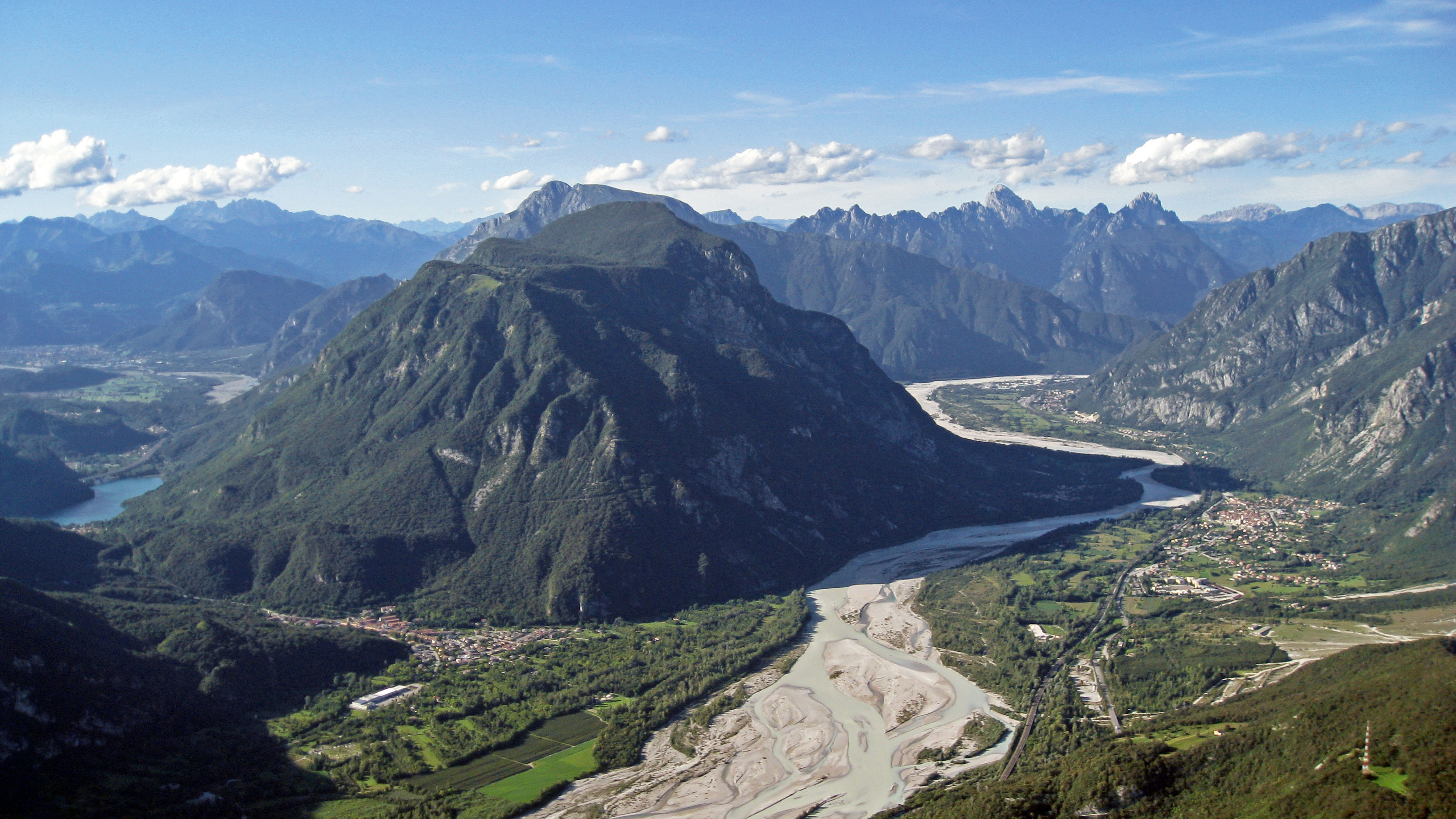 Monte San Simeone - Bordano
Going up from the village of Bordano, along a completely paved forest road, you reach the comfortable take-off at 1180 meters, from where you can enjoy a magnificent view of the town of Bordano, on the plain of Tagliamento river, the valley of 3 Comuni Lake, and beyond that the city of Gemona, dominated by Glemine, Cuarnan and the highest Cjiampon.
The take-off field is wide and it accentuates its slope progressively starting from a plateau. The landing is quite wide and free from obstacles. This flight zone is suitable for all types of pilots, from beginners to experts, offers mainly dynamic conditions as well as thermal activity during the hottest months. Flying is possible with winds from the South.
Take-offs can be reached through roads subject to National and Regional regulations. It is then recommended the observance of specific rules, the respect of the dedicated areas and of the natural heritage that is offered to us.